H.R. Curry Company, Inc.
A Total Refractory Service
For more than half a century, H.R. Curry Co., Inc. has been providing prompt service in manufacturing and supplying the highest quality specialty refractory materials and precast shapes. Our mission is to consistently provide our customers with the finest quality products, personal attention to customer requirements, the highest standard of excellence in manufacturing and the integrity to stand behind our work.
Our Products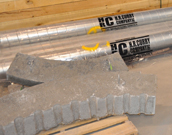 We specialize in high performance refractory precast shapes including:
Stirring Lances
Ladle Lip Rings
Ladle and Tundish Covers
Steel Pour Off Boxes
We have many other customized shapes, contact us with your specifications and together we'll find a solution.
Our Company

Founded in 1946, H.R. Curry Company, Inc. has been serving its customers continuously for over 65 years.

We are proud to say that approximately 90% of our growing revenues are generated through repeat customers.
Contact Us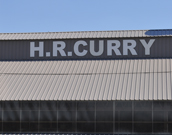 801 Industrial Blvd
New Kensington, PA 15068
724-335-1199 (phone)
724-335-1578 (fax)
Email

Let us customize a solution for you.